Change a basin mixer cartridge
Follow this installation guide steps by steps or play the video to watch the installation.
Preparation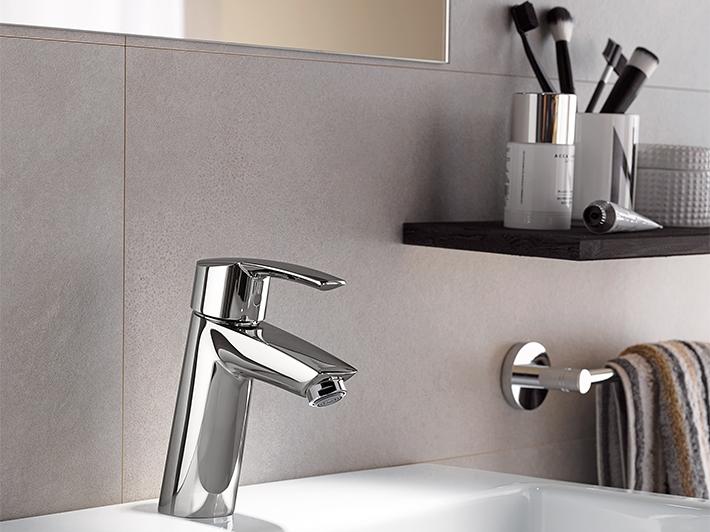 If major work is done on the home, the water network must be flushed of all impurities to avoid damaging your mixer.
Before changing the mixer cartridge shut off both water supplies and open the mixer to release pressure and empty residual water.
Accessing the cartridge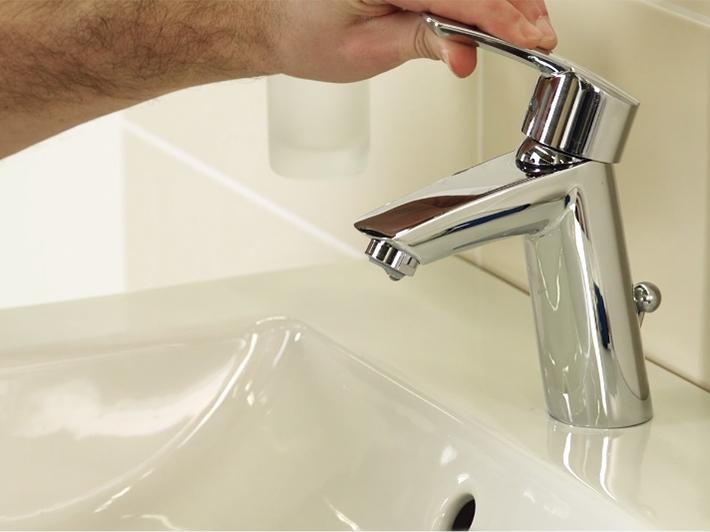 1 - Using a flat-head screwdriver, remove the plastic cover, then remove the screw with a 3 mm Allen key.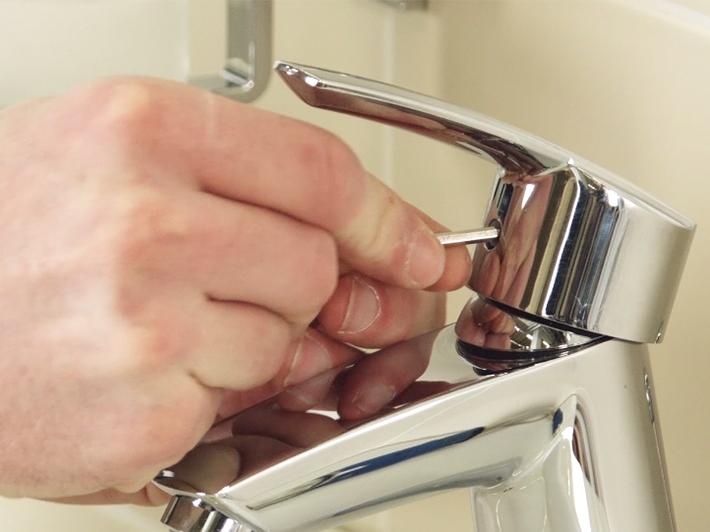 2 - Dismantle the lever by pulling upwards, then remove the cap.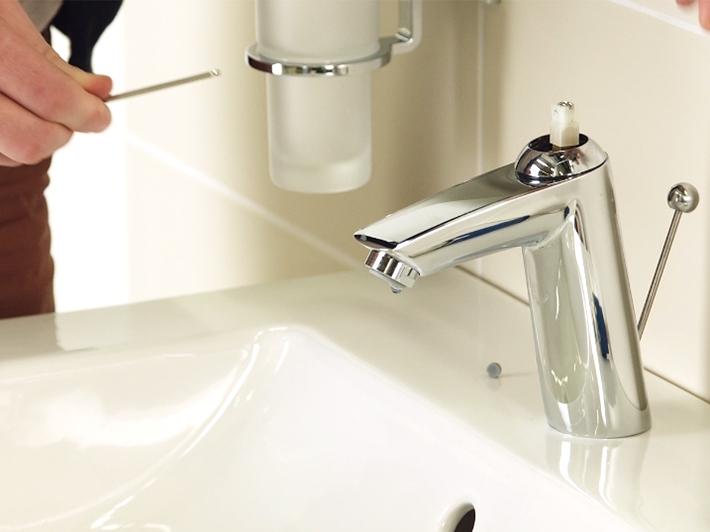 3 - Unscrew the nut with a large, 32 mm socket wrench and pull the cartridge firmly towards yourself. If necessary, replace the lever to make this easier.
4 - Make sure there are no seals or foreign objects in the mixer body.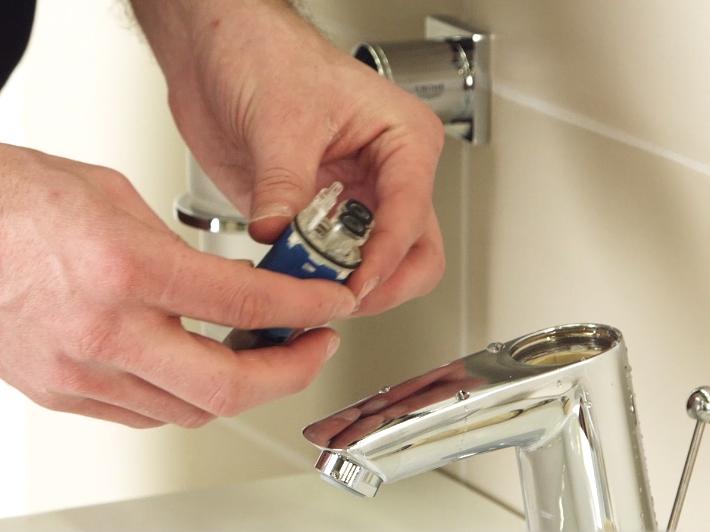 5 - Then install the new cartridge into the mixer body, positioning the two tabs on the cartridge into place.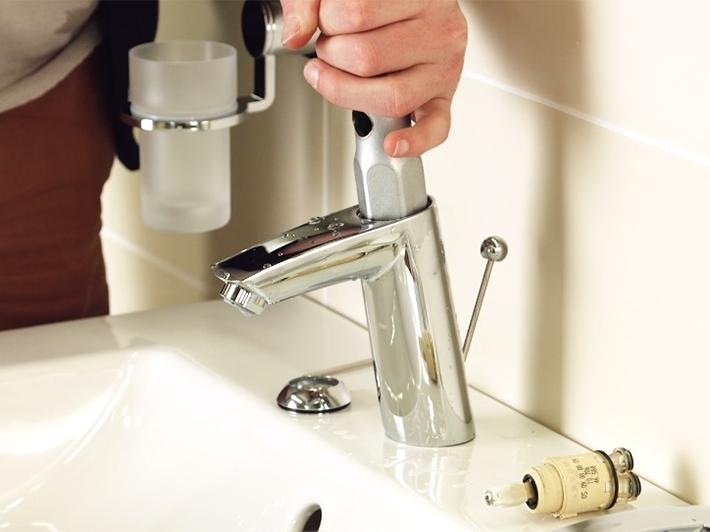 6 - Screw the large nut back with moderate pressure using the 32 mm socket wrench. Replace the cap.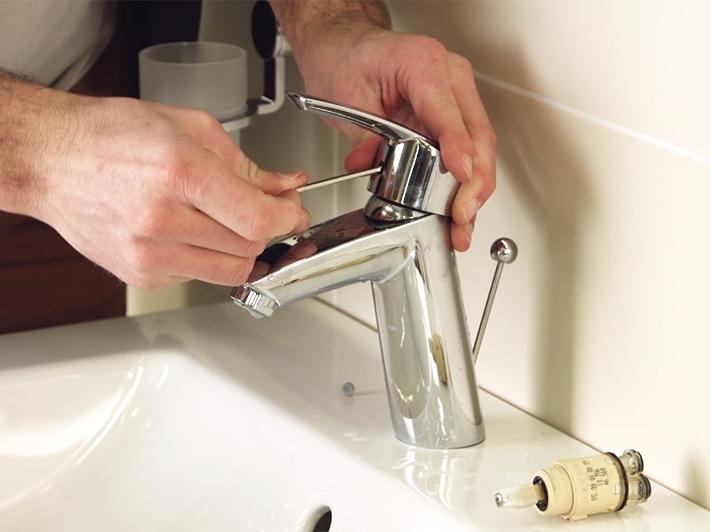 7 - Replace the lever and tighten the screw with the hex key.Finally refit the plastic cover.
Turning on water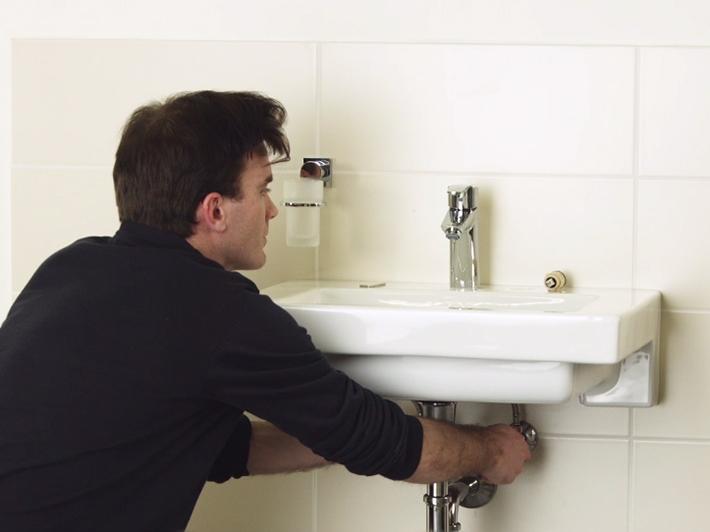 1 - Open the hot and cold water supplies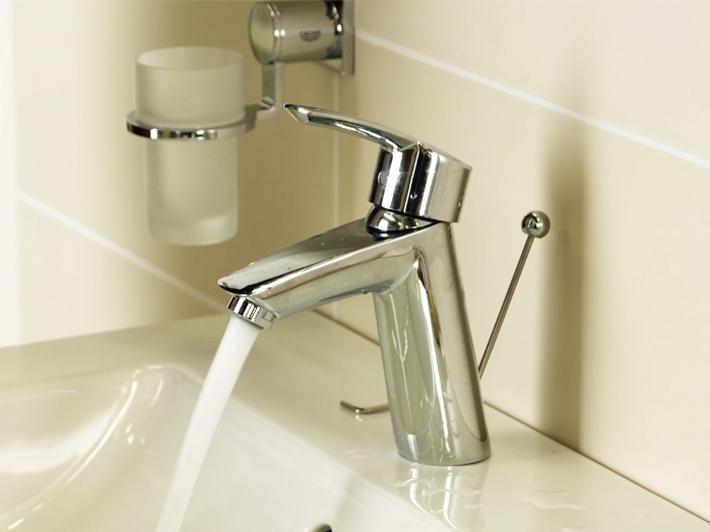 2 - Make sure the mixer is operating properly.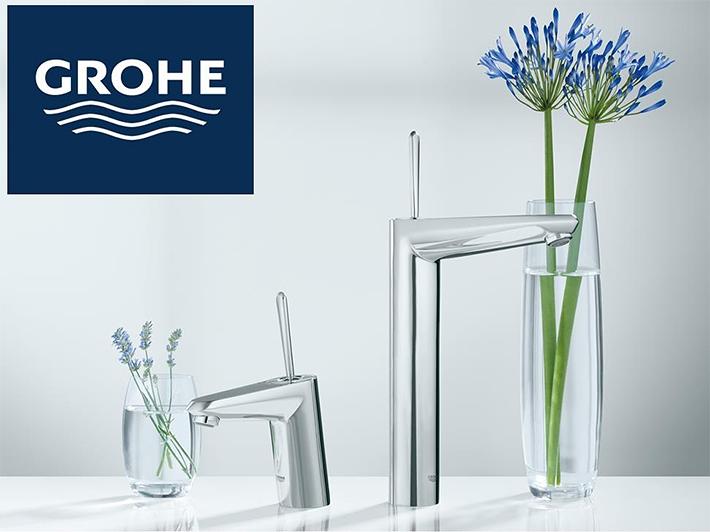 Congratulations, you have finished installing your new GROHE product. Check our other installation guides and discover all of our products on grohe.com/uk
See More