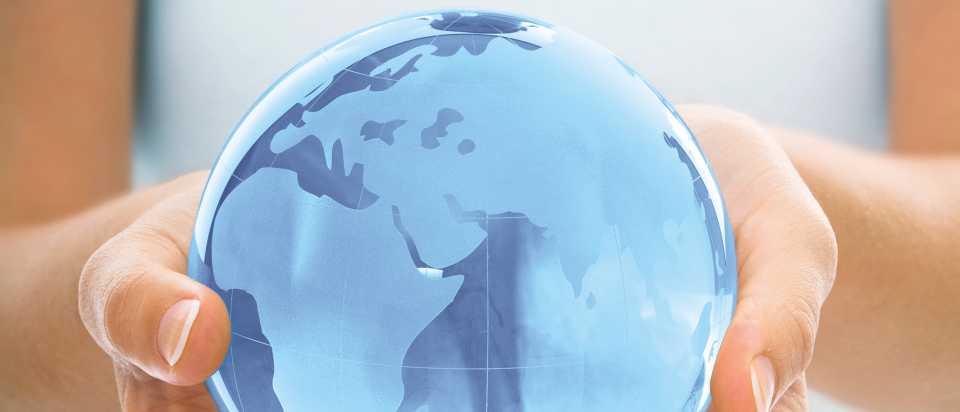 Save precious resources and enjoy 100% water comfort.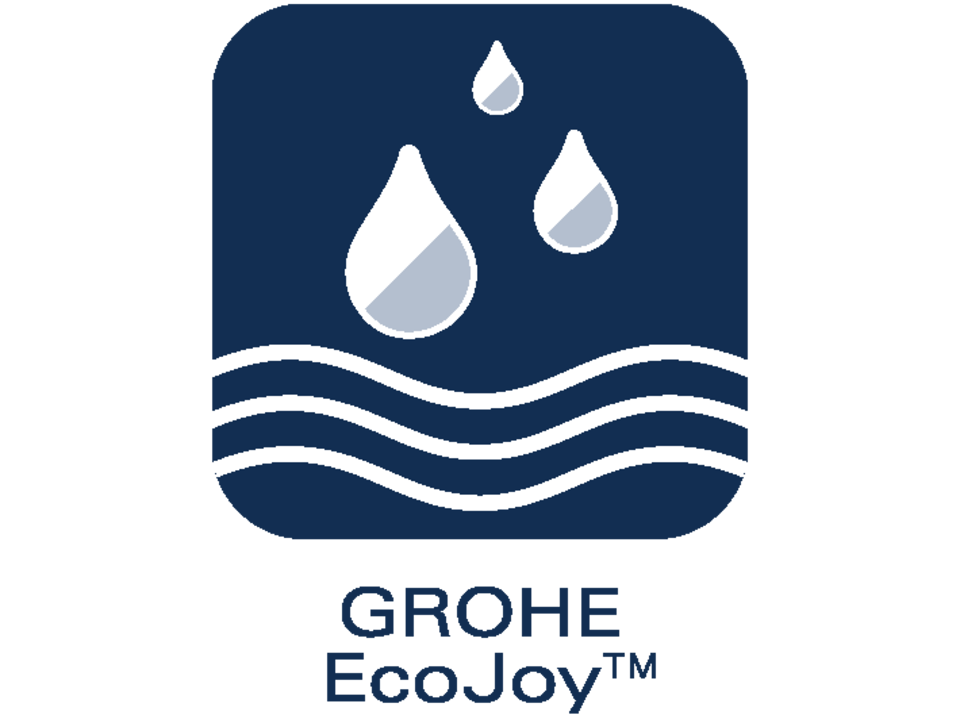 All GROHE EcoJoy™ products are systematically designed to save water and energy so that precious resources are conserved. These products, equipped with water-saving technologies, offer the perfect water experience without the need to compromise. Reducing water and energy consumption goes hand in hand with convenience and attractive design. Less water. Perfect flow.
Calculate your savings now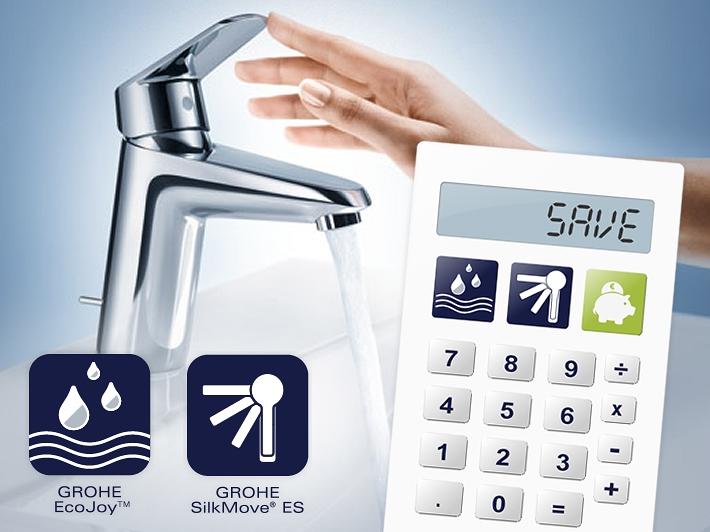 Save water & energy

Our water and energy calculator helps you to see immediately how much you can save with a GROHE EcoJoy® or GROHE SilkMove® ES single lever mixer. After a few clicks you will be able see the annual cost and energy savings.
Start Water and Energy Calculation
GROHE is the only manufacturer offering a full-spectrum of water-saving products – for bath, shower and sanitary installation.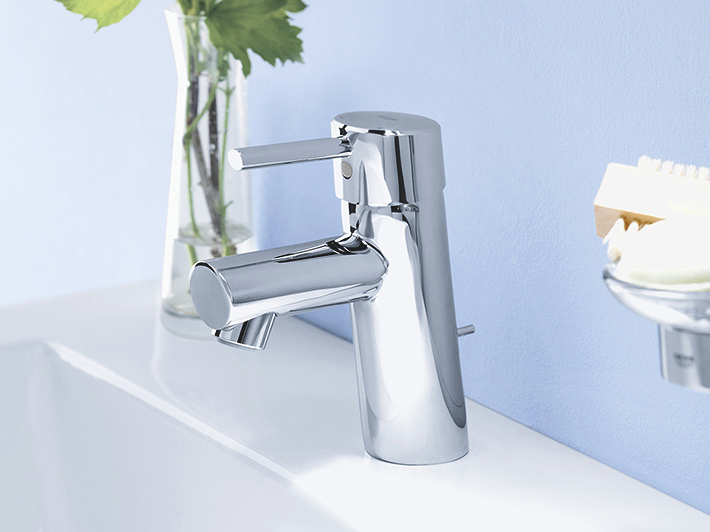 Single-lever Mixers
GROHE single-lever mixers – On numerous models across all style and price segments, integrated technology automatically reduces water consumption by up to 50% compared to standard rates every time the faucet is turned on, yet still ensures that same perfect flow.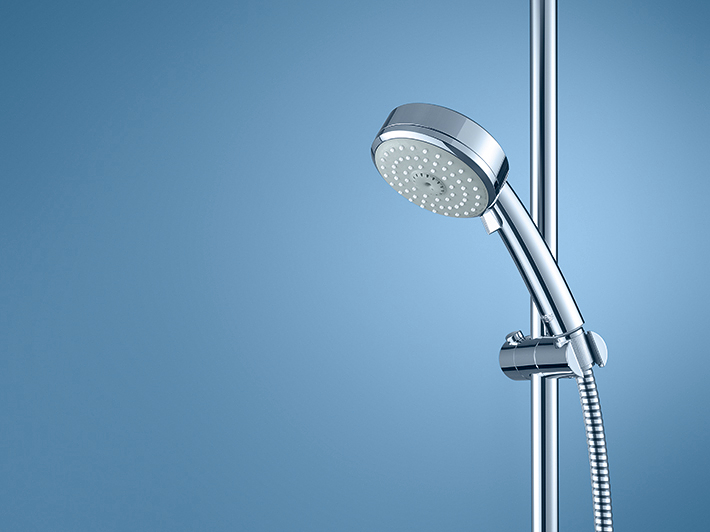 Showers
GROHE showers – For your perfect shower experience, a built-in technology effortlessly saves up to 40% of water on selected models, while delivering all the features and performance you would expect from a GROHE shower.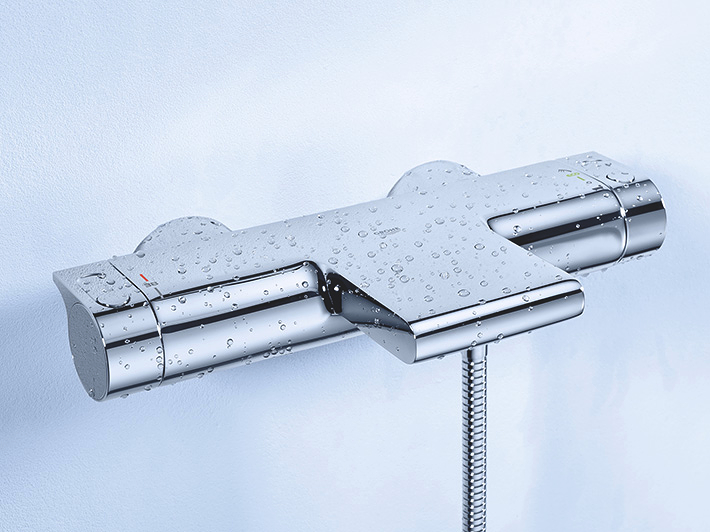 Thermostats
GROHE thermostats – With GROHE thermostats, the desired water temperature is reached within a fraction of a second and reliably maintained for the duration of your shower. No more time and water wasted while fiddling with controls to get 50 % the temperature right!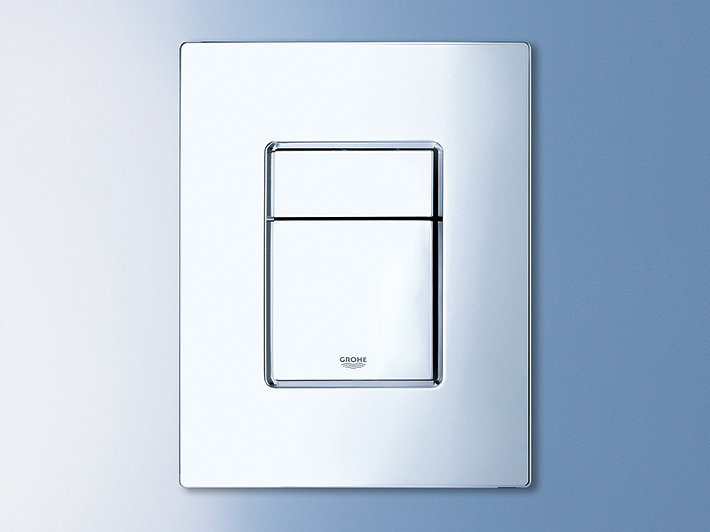 Sanitary Systems
GROHE sanitary systems – Ecologically sensible: GROHE cisterns use water very sparingly. The start/ stop and dual flush systems offer the opportunity of selecting one's preferred economical flush.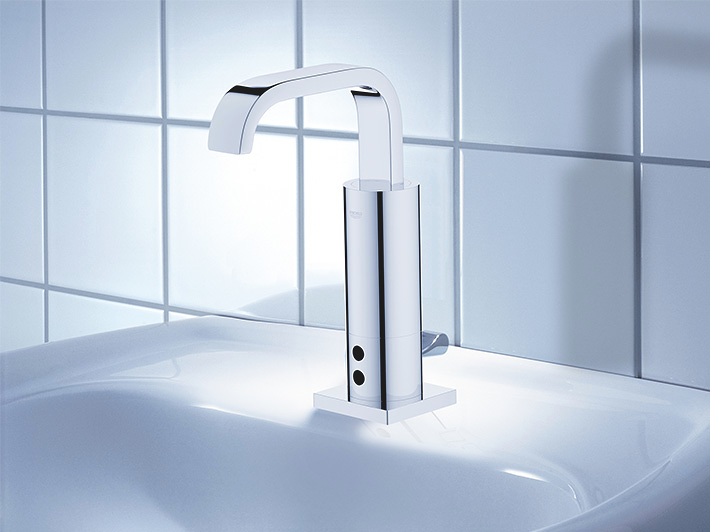 Faucets for Public Usage
GROHE special fittings – Thanks to the electronic control, water only flows through these mixers when needed. Depending on the model, the mixer automatically turns off and saves water when the user removes his hands, for example during 50 % soaping, or after a pre-set time.
Recommended product ranges